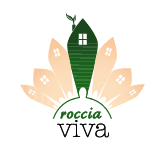 Our association is called 'Rocciaviva'. 'Roccia' (stone) as the Murgia stone, 'viva' (alive) because it is full of life. Our group is made of young people coming from different cultural and professional backgrounds: biologists, agroecologists, educators and designers. 
Missions : Cultivating well-being, environmental and social regeneration by sowing change, through: 
Construction of a community and a network on the territory 
Reforestation of degraded areas 
Creation of "forest gardens" 
Spreading of the way of permaculture as a sustainable way of living 
Creation of educational and cultural opportunities for the local community and visitors.