Context
Visual impairment is among the most prevalent forms of disability in the Offinso District (Ghana), yet there is virtually no access to eye care at the community level. Although 60% of people in the Ashanti Region cite eye disease as a common health problem, they do not seek care because none is available in their community.
Supported Project
In 2021-2022, L'OCCITANE Canada and the L'OCCITANE Foundation have partnered with Orbis International to support its project aiming to create access to primary eye care for families in the Offinso District, in Ghana.
Orbis will train community health workers employed by the Ghana Health Service so they can deliver primary eye care and referral as part of their existing roles in the community.
The project will also provide critical eye health equipment, supplies and medication for St. Patrick's Hospital and eight Community Health Centres.
Finally, the project will seek to increase community awareness and understanding about eye health in order to improve positive health seeking behavior.
Goal 18,900 beneficiaries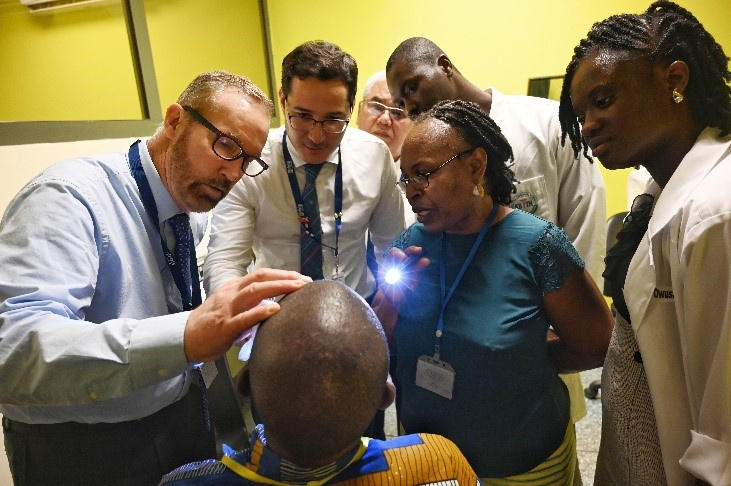 Photos Credit: Orbis International